Your destination to
Learn
Play
Perform
Record
Music
Home to one of the largest selection of Guitars, Basses, Amplifiers, Keyboards, Pianos, Drums, Percussion Instruments, Microphones, PA Systems, DJ Equipment, Children's Musical Instruments, Studio Gear, Home Theaters, Headphones, Speakers & much more.
Our Mission
To provide multi brand music instruments, related supplies, music education, facilities with jamming and recording studio along with AV solutions division, an immersive audio visual ( AV) and unified communications (UC) solutions provider with areas of expertise in AV System Design, Consulting, and Integration all this is being brought to fruition along with a team of committed professionals with expertise in their respective disciplines.
Our Vision
To become a destination hub for music enthusiasts and inspire greater participation in musical arts at all levels. Our vision is to provide a complete music ecosystem under one roof, backed by high customer service standards.
Why Us
We aim to provide a culture of respect that is nurturing for beginners and inspiring for musicians of all levels. We strive to provide a friendly atmosphere with focus on empowering our employees, who in turn provide the best of services to our discerning customers in an ever evolving segment. At the same time seeking opportunities to collaborate with local musicians and businesses.
Who We Are
Learn, Play, Perform, Record, Repair, Rent and Purchase musical instruments, all under one roof.
Thomsun Play, a unique concept in the Middle East, where one can Learn, Play, Perform, Record, Repair, Rent and Purchase musical instruments, all under one roof. It's a musician's paradise for all music lovers, whether you are just a beginner, getting started or a professional, we have it all in our store.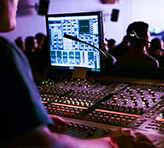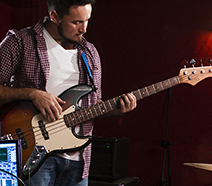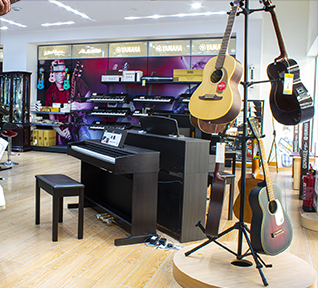 Thomsun Group of Companies
Thomsun was established in the year 1976 in Dubai by its directors Mr. K V Thomas and Mr. V T John. The vision and work ethic etched out over the years with the foresight to diversify into new disciplines at the right times have seen the activities of the group grow to become the multi-faceted and diversified entity it is today.
The group today has a presence in more than twenty core business segments and a combined turnover of US$600 million. Since its inception, the company has embarked on many milestone ventures in its pursuit to become the highly diversified group it is today.
Corporate Website