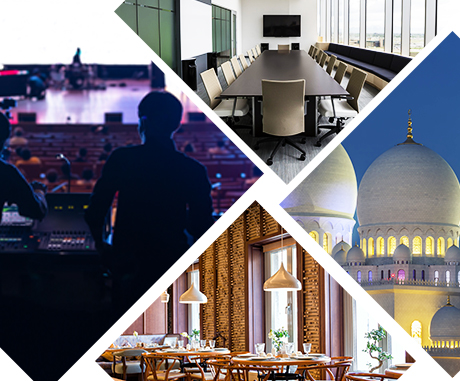 Thomsun

Play AV Solutions Division
Thomsun Play AV Solutions Division is an Immersive Audio Visual (AV) and Unified Communications (UC) solutions provider with areas of expertise in AV System Design, Consulting, and Integration. We offer a wide range of solutions such as Home Cinemas, Background/Foreground Music Systems, Conference/Huddle Room Solutions, LED Display Solutions, Public Address, Live Sound, Recording Studios, Commercial Installed Audio, Large Scale Sound Reinforcement, and more.
We constantly focus on providing quality services that are delivered at affordable prices with high standards in the AV sector for your Home, Office, Business, or Venue. By focusing only on the best in class brands, along with a highly capable and motivated team and our 44+ years of experience in this industry. These factors make us a force to reckon with, thus ensuring, we deliver you the Ultimate Immersive Audio Visual Experience.
Home Cinemas
for Villas & Apartments
Swimming Pools, Garden & Outdoor AV
Personal Training & Workout Room AV
Audiophile Stereo Systems
Clubs, Hotels, Bar & Restaurants
Place of Worship Sound Reinforcement System
Corporate Offices & Conference / Huddle Rooms
Classrooms, Schools & Universities
Auditoriums & Cinema Solutions
Gym, Sports & Dance Studios
Professional Audio & Outdoor Public Address Systems
Recording Studio & Music Production Suite
Digital Signage Solutions